Opcon T-shirts
Opcon is my high school's annual 12-hour science fiction convention. I was involved with Opcons 8-10 and I hear via the Internet that they've made it to at least 15, which is really impressive for a group of people who (being at a 4 year institution with significant turnover) have almost no institutional memory.
Anyway, this page exists only to archive my t-shirts. At the time of scanning, the shirts were 8-10 years old and they show it. The fronts and backs are not shown to scale. In each case, the front image is one of those small upper-left breast thingos and the back image uses the whole back of the shirt.
Opcon 8
This shirt has by far my favorite art of the three. The mysterious JR has signed three of the six images on this page. I'm curious who it is. (I had no involvement at all in making the shirts and was generally oblivious to many things anyway.) Originals or prints of the art (in better condition than what's shown here) would be worth money to me.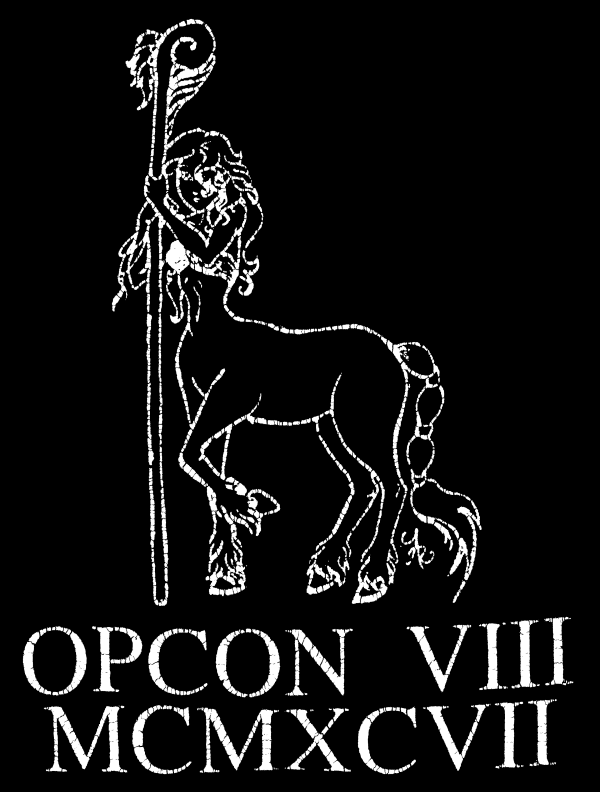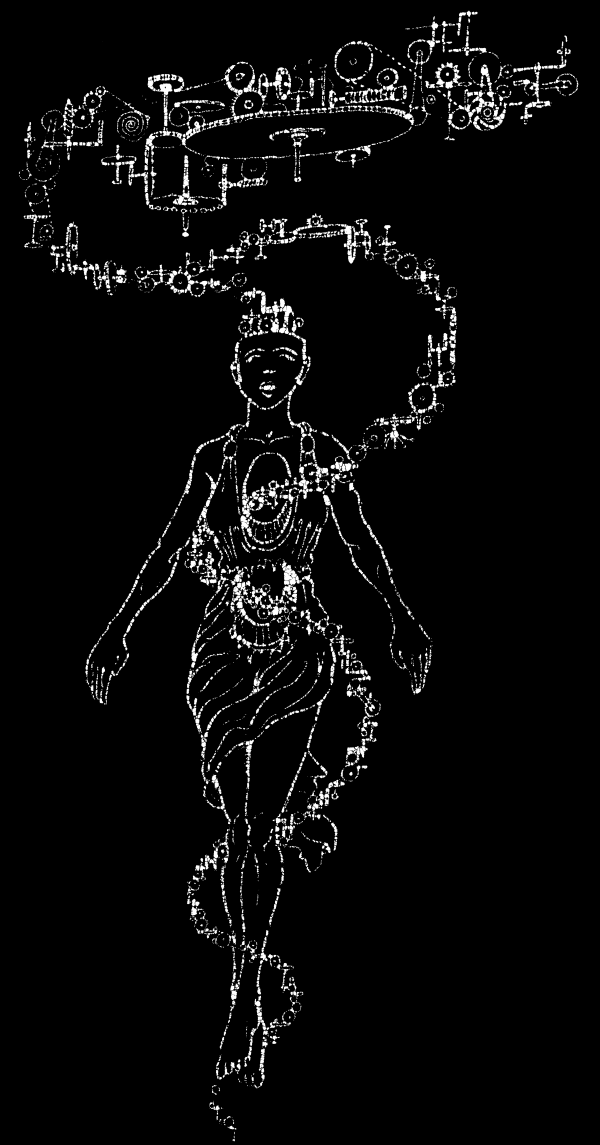 Original scans of the Back | Front.
Opcon 9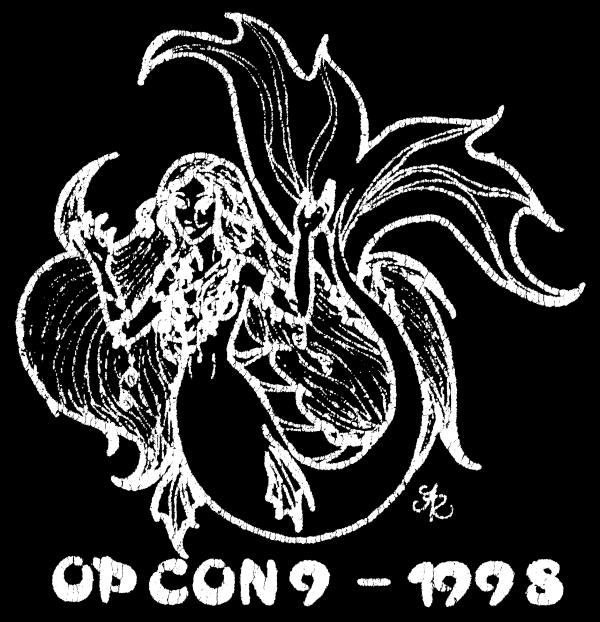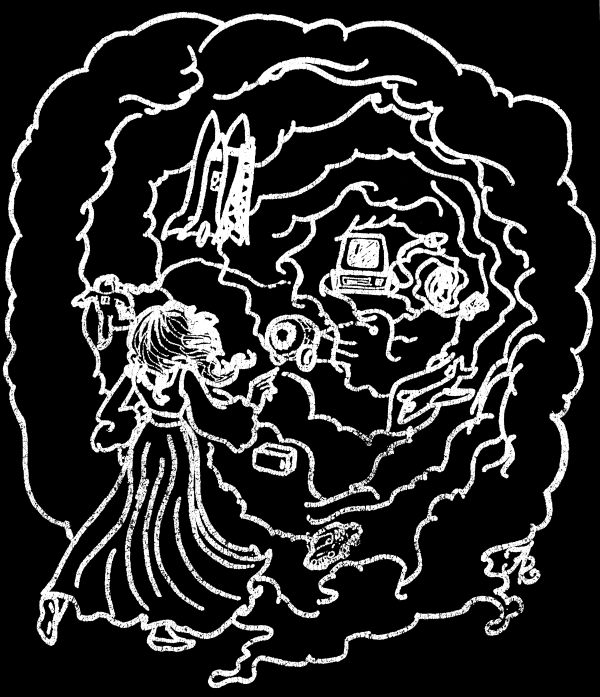 Original scans of the Back | Front.
Opcon 10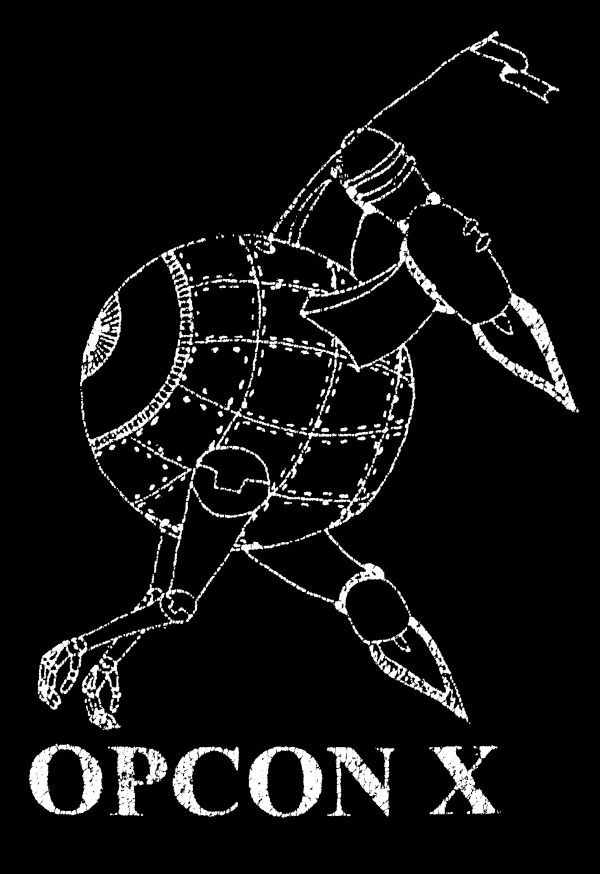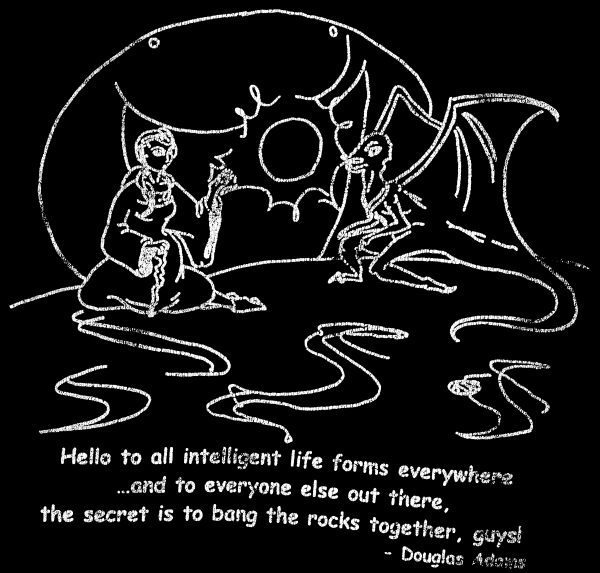 Original scans of the Back | Front.
The thing pictured on the front was our mascot and had real physical existence as a big grey ball with various things stuck to it.